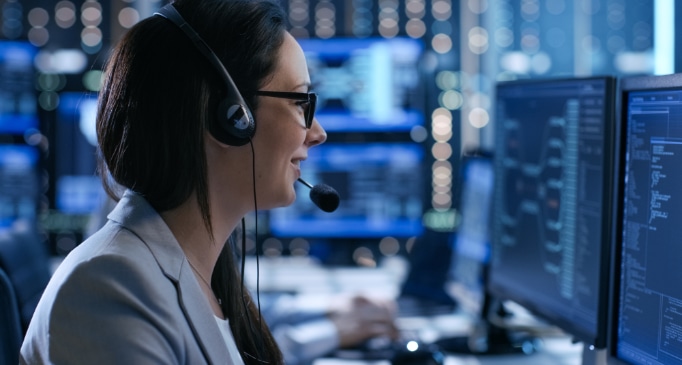 How To Decide Between Monitored Vs. Unmonitored Security Systems In Salem
You know you must safeguard your home. Beyond everything else, it'sthe haven where your loved ones live and is where you keep your belongings. But what form of home security is ideal? Determining if you should utilize 24/7 monitoring is one of the chief considerations you need to make. Explore the pros and cons of monitored vs. unmonitored security systems in Salem and get a better sense of what's best for you.
Core Considerations Of Monitored Vs. Unmonitored Home Security Systems
When you select 24/7 monitoring, your home's protection bridges to a third-party monitoring team that is set to offer assistance at any moment. If an entrypoint sensor activates or a CO detector begins beeping, your monitoring specialists are issued a notification instantaneously. They quickly go to work to confirm the alarm and send the applicable first responders.
On the other hand, an unmonitored system doesn't have a backup team. You can think of this choice as self-monitored, which indicates that if your system is tripped, you need to act to remedy the situation. This option is the cheaper route, but it also impacts your peace of mind.
Pros And Cons Of A Monitored Security System In Salem
Here's a brief breakdown of the benefits and downsides of a monitored security system.
Advantages Of Monitored Systems
Improved security: Having a backup at the ready is always wise. If you are not on site, not awake, or without your phone, your residence and its inhabitants will still be protected.
Faster response: Monitoring agents are always standing by to help. They'll reply more quickly to alarms than you can on your own.
Insurance savings: Monitored home security systems may qualify you for a homeowners insurance price cut.
Better equipment and flawless integration: When you receive hardware, installation, and monitoring from a respected home security expert, you will get access to a fully integrated system with components that may be superior to what you will discover on your own.
Drawbacks Of A Monitored System
Fee: There is a monthly fee for monitoring.
Typically required to get your system installed professionally: Numerous individuals would prefer to have the install completed by skilled experts, but some DIYers might want to handle it on their own.
Need to sign a contract: You will typically need to sign a contract when getting monitoring. This is likely to be satisfactory for most as home security is something you will want for the long haul.
Advantages And Drawbacks Of An Unmonitored Security System In Salem
Here's a quick breakdown of the pros and cons of an unmonitored security system.
Advantages Of An Unmonitored System
Cost: You won't have a monitoring charge.
Install on your own: Do-it-yourselfers may think of this as a pro as they can do the installation themselves and not have an installation expense. Others might want to go with a professional.
More Flexibility: You can integrate devices when you want - and from your choice of manufacturer. Taking that into account, you could find incorporating into a fully connected system more challenging.
You're always in charge: There won't be anyone else monitoring your home's defense. If an emergency arises, it's up to you to get support.
Cons Of An Unmonitored System
No support system: What if you're away from your cell phone and don't get a security alert? This scenario will lead to additional stress and less peace of mind.
Calls for your full attention: Due to the fact you are the only one in charge, you must pay close attention to your home security app.
Installation is on your own: If you need a helping hand during the install, you may have to employ a separate service professional. The installation is also likely to take a greater amount of time.
Protect Your Family With a Monitored Home Security System In Salem
Get the 24/7 support you deserve with a monitored home security system in Salem from Secure24 Alarm Systems. We're certain you'll agree that a cohesive, monitored home defense system is the ideal choice for you. Call (503) 300-4371 today to speak with our security experts.