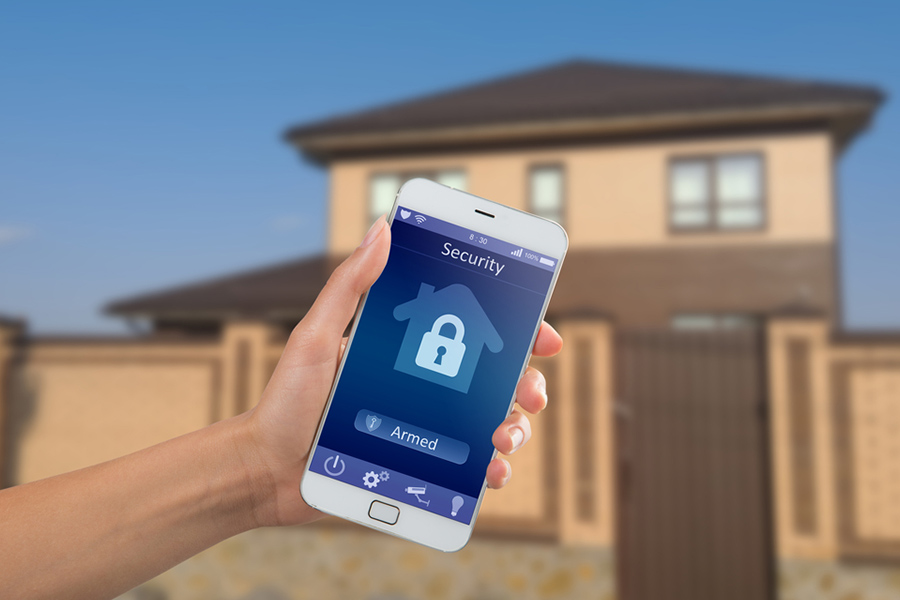 Smart Ways To Protect Your Home From Burglary In Salem
Break-ins from a professional or novice thief is known to happen any time, day or night. The top method to protect your home in Salem is to be proactive in your approach. You can spend all day worrying about your home's security, or you should definitely consider an alternative like a state-of-the-art security system. When it comes down to it, the more safeguards you equip your home with, the more likely you will be at discouraging a thief.
Implement A Salem Alarm System For Your Residence
Stop hemming and hawing about making your house safe and secure. A monitored and customized security system offers the proper equipment and backup to protect your Salem home from burglary. However, not all home security present the right amount of protection. Residents are well advised to find an option that is able to be customized to accommodate their specific expectations.
Smartly Positioned Cameras Capture Video Recordings When An Intruder Is Lurking About
A thief invades your residence through key entry points - front and back doors, first-floor windows, and garage doors. Cameras mounted in these critical spots work as a visible prompt to a prospective thief that people are watching. The majority of prowlers won't even want to try and enter a house with surveillance in place, as video segments can be retained on a cloud device. In addition, to help dissuade break-ins, program a smart light to come on in the event your video device detects questionable activity.
Smart Locks Are A Wise Option to Protect Your Home
A sturdy primary entrance with a powerful locking system is mandatory when protecting your home from burglary in Salem. An entryway with a smart door lock adds an extra layer of protection. With the tap of your smartphone, you have the ability to unlock and lock your doors even if you are in a different location. If you didn't remember to secure your primary entry, you can use your handy security app and take care of it. You can even set your smart locks to automatically engage shortly after you close the door.
Automation Offers More Than A Clever Way To Turn On Lights
There's a whole lot you are able to do with home automation equipment that provides protection from burglary in Salem. As an illustration, you may create a "not at home" scene that ensures your garage door is closed, the locks are bolted, the thermostat is low, and your home's alarm is switched on. Then have your residence to energize when you come home: automatically switching on your lighting, adjusting your home comfort, shutting off the alarm system, and whatever else you like.
Take Advantage Of Your Inside And Outside Lighting
Thieves always prefer to be hidden in the dark, so convey that burglar into view. Illuminate your front porch light and install lights with motion detection capability in the surrounding areas of your property. An unexpected intense light will uncover the invader, while also alerting neighbors to a potential problem. A smart light can be connected to your home security cameras or scheduled to activate at a particular time so it appears like you're in the house.
Protect Your Home From Burglary In Salem With A Customized Alarm System
The best defense for your Salem home is available with a simple call. From smart locks to complete home automation, have one of our experts design a personalized plan ideal for your residence. Submit the form below or give us a call at (503) 300-4371 to explore what we can do.