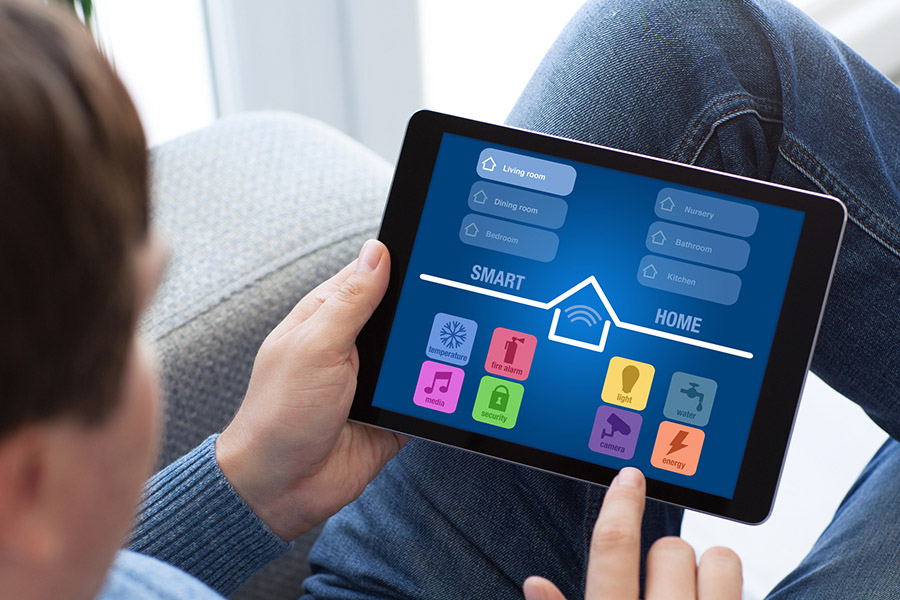 How To Set Up Automation And Security System Integration In Salem
Your security system is best when it's integrated with smart home automation in Salem. Create the ultimate home experience for everyone in the family by utilizing both security and automation together in one easy-to-use package.. Program your components to a defined schedule or control them from any phone. Here's more about the advantages of pairing them together and why a smart system like ADT does it best.
Link Your Home Security System And Smart Lights To Prevent Break-Ins
With Salem smart home automation and security system integration, you can set your lights to come on automatically when your security cameras detects something. When the security lights power on, it will frighten the intruder and can stop a possible crime from occurring. And when you're away, set your lights to come on at a specific time so you can look like you're at home. Or power the lights on and off through your app.
Pair Your ​​Home Security Cameras With Automation In Salem For Live Anytime Footage
Security cameras are part of a complete security system for any residence. With automation and security system integration in Salem, your home security cameras are able to be set to start recording the area when it picks up strange movement, allowing you a glimpse of what's taking place outside. You may also program the alarm system to send you an alert on your mobile device, so you can tap into a live video stream of what is happening, so you can make an informed decision if you need to update the authorities. Also, leverage your security app to chat with guests with the two-way talk feature.
Integrate Fire Alarms To Notify You to Potential Fire Events
Home security is more than just burglaries. Other hazards, such as fires, floods, and carbon monoxide can also be integrated into your home security in Salem. You are free to set up smart fire alarms to inform you on your smartphone if smoke or heat is sensed in your residence, whether you are at home or away. You can also arrange for your home security system to power on the lights if the alarm trips, enabling you to navigate your way through your home safely.
Smart Fire Alarms can conveniently be integrated with your home security cameras to enable you to watch live video feeds of what is going on and switch the alarm off through your mobile device if they have unintentionally been tripped.
We Can Assist You With Your Home Automation and Security System Integration In Salem
Need assistance with integrating your automation and security system in Salem? Cameras, lights, and any other smart device can be integrated with your security system to allow you a safer, more accessible living space. Call our security specialists at (503) 300-4371 or send in the form below to tailor-make the ideal security and automation system for your needs.